SGFSilica gel fiber
编辑日期:2018-07-29 16:30:23
Product parameters
XL K - 5cm 0.18cm
XL K - 8cm 0.18cm
Product introduction
Product performance and main structure components:
Silica gel fiber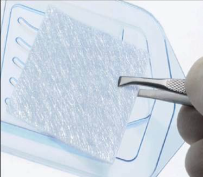 Mechanism of action:
The silica gel fiber provides a three-dimensional structure to promote the growth of skin tissue. It can serve as a scaffold for cell proliferation and capillary growth, and provides an environment for wound healing.

This product is gradually absorbed in wound healing process and replaced by patient tissue.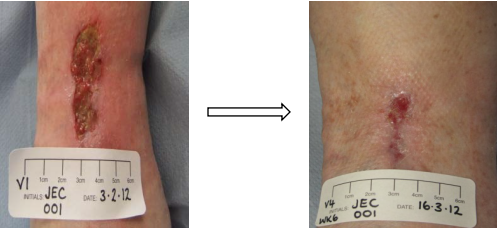 Scope of adaptation:
It is used to treat chronic wounds, including local and full-thickness wounds, stress ulcers, lower extremity venous ulcers, diabetic foot ulcers, and second degree burns.

copyright 2018 © Jiangsu Synecoun Medical Technology Co., Ltd. all rights reserved Record number:
Disclaimer